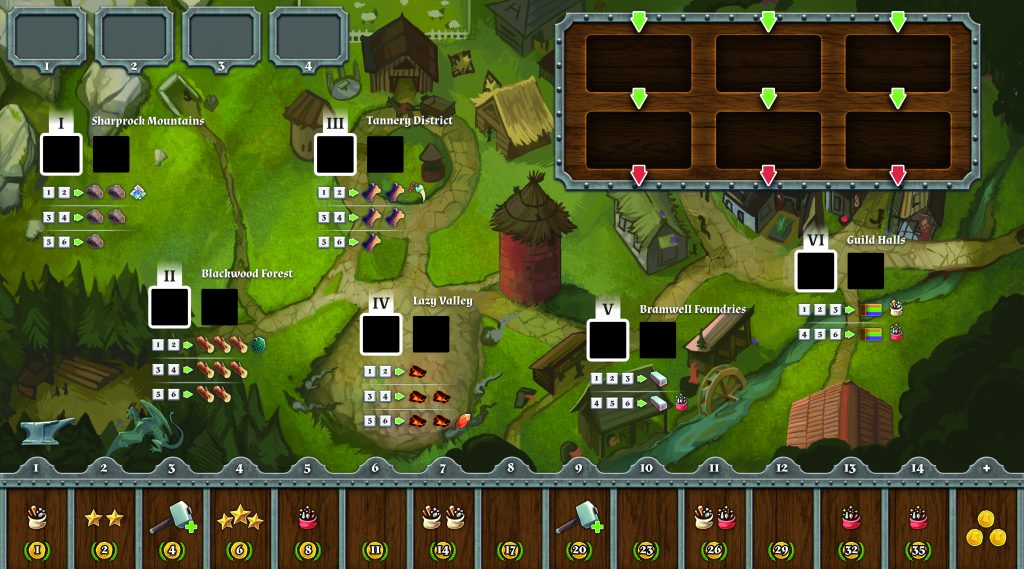 You are running a smithy in the town of Ravenshire competing to see who can make the most money. The winner earns the respect of their peers and the title of Forgemaster.
Played over 4 rounds, you'll start with the gathering phase where players acquire contracts, recruit guild members, and gather resources. Players place dice workers on locations to gather resources, then take a different worker to gather more resources. However, the workers are from different guilds and when taken will activate their guild's abilities.

Next is the production phase. Take those dice workers you have taken and place them in areas of your forge to gather more resources, make charcoal or steel, and complete contracts to make money.
After 4 rounds, whoever has the most money earns the title of Forgemaster.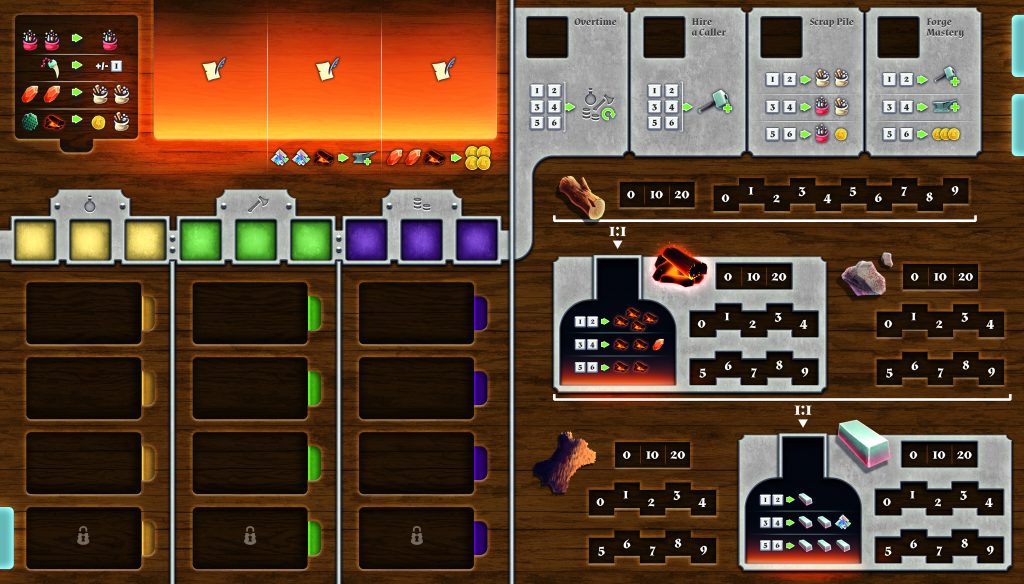 Sign-up for our monthly newsletter
Kickstarter, Playtests, Events, and More.