Today we are honored to introduce you to Dawnbreaker Dice. We have had the privilege to work with Kourtney and Dani for the past couple of months. We met them when poking around in Dice forums looking for someone to make custom made dice based on the characters from Cult of the Deep. Sam and I had discussed ways to potentially bring attention to the game and since the game has you rolling dice, why not some RPG dice sets? After discussing and looking at multiple custom dice vendors, we concluded that Dawnbreaker was the best fit. They are amazing people and dice makers. It has been a pleasure to work with them.
-The Duke of BAzlandia-
Dawnbreaker Dice was created by its founders, Dani & Kourtney, as the solution to a problem: a shortage of quality handmade dice in the TTRPG gaming community. 
Already passionate about the world of tabletop gaming, Kourtney had been researching how to create dice when Dani attempted to purchase a high-end set of dice for her birthday. After a series of failed attempts, they began discussing the possibility of creating their own sets in earnest and in October of 2019 Dawnbreaker Dice was born.  
Before the first set of dice was created, Dani and Kourtney decided on a few key values for Dawnbreaker. 
One, they wanted their dice sets to be priced fairly. While Dawnbreaker encourages and respects every dice maker's choice to price their sets as they feel fit, they were uncomfortable with their sets being less obtainable to not-as-affluent members of the TTRPG community.
Second, safety was key – working with epoxy resin can be dangerous if not done correctly and they wanted to be an example in safety. After a recent, and particularly bad, experience with toxic resin, the stance on safety has only grown and Dawnbreaker Dice encourages everyone to be vigilant in their use of personal protection equipment.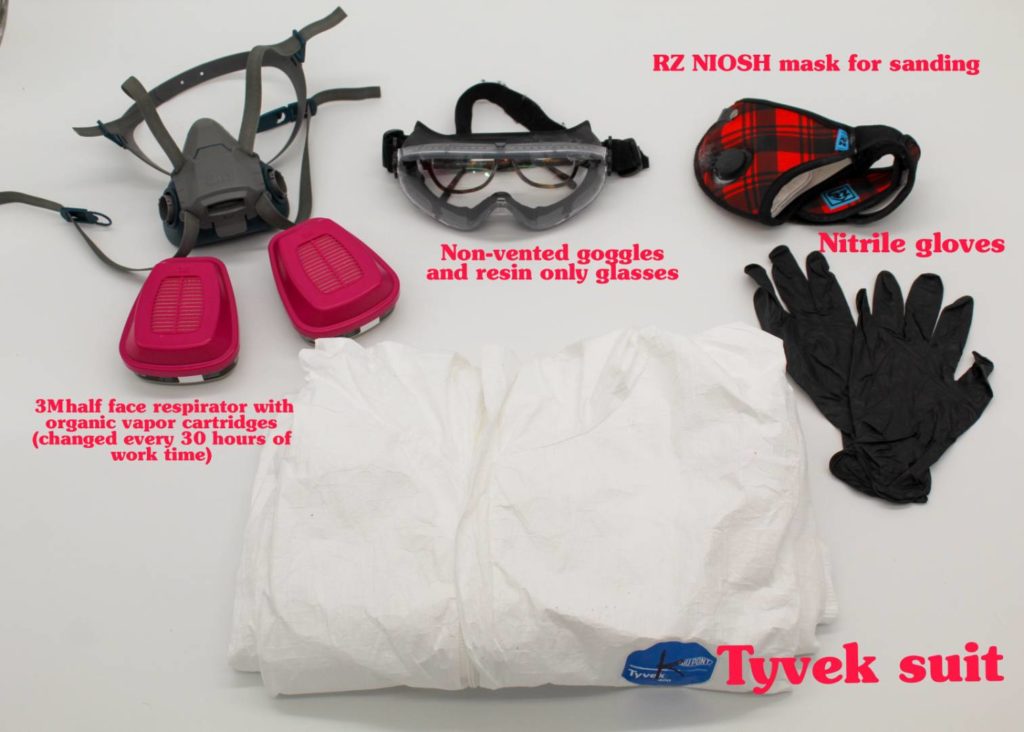 And last, but not least, they value having exceptional customer service. Both Dani and Kourtney's backgrounds are heavily based in customer service, making them well aware of just how important the customer's experience is.  
With the core values set for their company, Kourtney began the grueling task of creating the dice. Since Dani and Kourtney live nearly 400 miles apart, it was impossible to share equipment to create the sets together. Given Kourtney's more natural creative inclination, it was decided she would be the key to Dawnbreaker's success. Something she has proven more than capable of. Dani, since she already works in finance, would handle the financial aspect of the company. 
After months of practice and research, Dawnbreaker finally had its first sale.
And sold out in seven minutes.  
Despite this unexpected achievement chaos struck when the COVID-19 pandemic began. It pushed back further sales and stopped Dani's monthly trips to help Kourtney with the process of photographing, cataloguing, and preparing for sales. Although it would stop their ability to continue making dice, Dawnbreaker donated all its PPE (Personal Protection Equipment) to a local hospital and waited until proper supplies were available again to start producing more sets. 
People often ask what Dawnbreaker's process is, and it's rather simple! 
When it comes to making sets, Dawnbreaker takes inspiration for sets and designs from many places, but some of their most popular looks come from their very own DnD player characters (such as Valora, and Sir Leon). Kourtney is very fond of nature and natural processes, so many of their sets reflect the outdoors such as Petrichor, Hypogeal, and Derecho. Growing up, Kourtney would also go rock hunting with her grandfather who taught her how to polish and cut stone, so imitation stone designs like Lapis, Opalite, and Amenhotep are also favored designs.  
Although every dice maker has a different design process, the creation of dice is typically the same. The bare minimum of materials needed to make dice making includes: resin, molds, and personal protective equipment. Dawnbreaker's PPE consists of several layers for safety, such as proper ventilation and confinement of fumes, full body cover with a Tyvek suit, nitrile gloves, goggles, and a respirator rated for fumes. 
Many dice makers (Dawnbreaker's included) prefer to make their dice in a special pressure chamber that helps prevent bubbles, but some find it unnecessary to achieve perfectly balanced dice.  
This means that Dani and Kourtney's sets typically take around twenty-four hours to make, and then thirty days to completely de-gas, as resin fumes can be very harmful to breathe in. After they have spent thirty days in a de-gassing chamber, they can finally be sanded, polished, and painted. This is where the designs really get to shine when they are finished and gleaming.  
Dawnbreaker has three different finishes they use on their dice: Sea Glass, Satin, and High Gloss. These finishes can give every single design a new unique look, and really impact the finished look. 
Dawnbreaker is now reaching the one-year anniversary of their first sale, and Kourtney and Dani have had more success than they ever expected, which is all thanks to all their incredible followers and customers who made it possible. Dawnbreaker hopes to continue making dice for the TTRPG community for a long time and looks forward even more to the growing future of the pastime.  
Dawnbreaker Links: